Spray Tone Coatings offers a upvc window spraying service to the North West of England, this includes Manchester, Cheshire, Merseyside, Staffordshire, Flintshire, Wirrall , Lancashire, Liverpool, Chester, Stoke On Trent, Blackpool and all surrounding areas.
We can spray all types of UPVC surfaces, this extends to Garages, Doors and Soffits and Fascias. We have been painting plastic for many years. Our services were originally used by commercial and large corporate companies. We then branched out into the domestic market.
Paint For UPVC Windows
We use a paint that bonds with the plastic as this ensures that it can expand and retract with the window and does not crack. Our paint is not the cheapest but it is made by Akzonobel. This we believe is one of the most superior upvc coatings on the market.
Painting upvc windows
Painting upvc windows is carried out by professional paint sprayers, we do not recommend that you paint the plastic upvc windows your self. We use special paints that adhere to the plastic. This process leaves your windows looking new and you are able to choose from a selection of colours. We can even colour match.
How much does upvc spraying cost
The cost of spraying windows depends on what you are having painted and what access there is to the windows. The average cost of painting a 3 bedroom house is £800 plus VAT.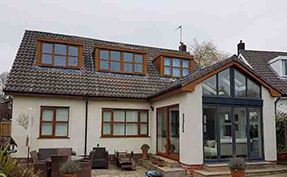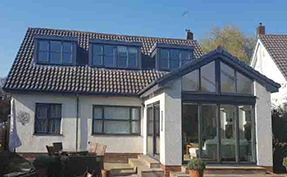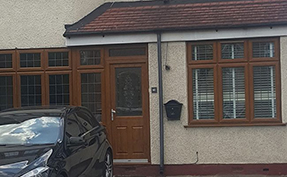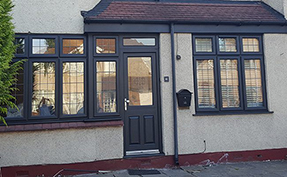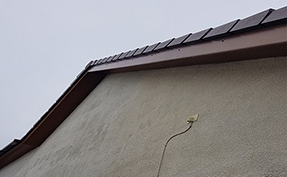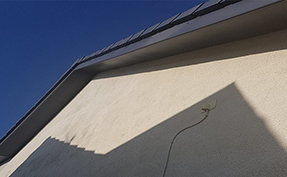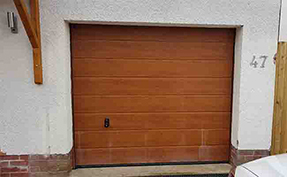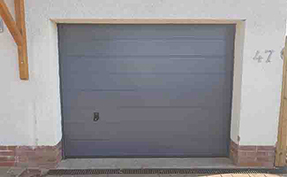 Spray Tone Coatings – Who are we and what do we do?
Spray Tone coatings was set up 7 years ago to provide an unparalleled service for on site spraying.
The majority of our work is at the high end of 'on site' commercial spraying, working on sites such as the TATE Modern, Birmingham Library, Harrods and a few MOD facilities, we decided to bring our industry expertise and apply it to the domestic market. We use only the best coatings available. We started spraying domestic UPVC Windows, doors, soffits, fascias and garages in 2015. We have also applied our talents to spraying kitchens that have an amazing factory finish and great durability!
Why choose Spray Tone Coatings?
10 Year Paint Guarantee, No Flaking Paint or Cracking, Colour of your choice. SafeContractor Approved.
Spray Tone Coatings Ltd 

#1

In Spraying UPVC Plastics
We only use the best coatings on the market On Site Spraying Specialists UPVC paint sprayers.